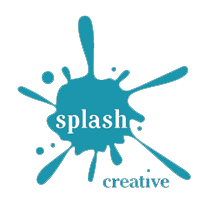 Portfolio
Some of the work we do is easily displayed and falls into the broad categories of web design/development, print collateral and multimedia production. We welcome browsers (in the old-fashioned sense of the word).
We also help clients in more subtle ways that come under headings such as research, consulting, planning, public and media relations, or crisis management. Hey! We even babysat for a while one afternoon.
We work with many non-profit and community-based organizations and offer our unique office space for their meetings and other events. On a quarterly basis we exhibit local artists' work. Drop by some time and browse the works on display.

Web Design
---
We get it: Content rules. Cookie-cutter designs suck. Graphics should fit the context. Flash is okay, but no smoke 'n' mirrors. Content management should work for those who manage the content. And did we mention that content rules?

Print Ads and Collateral
---
Identity theft is bad. You want your own logo - not a piece of clip art that a bazillion people can buy online for $10. We understand the way you feel and we LOVE the challenge of coming up with concepts, from logos and brochures to print ad campaigns, that make our clients stand out.

Multimedia
---
Broadcast, film-making, training videos, photography. Whether a project is a 15-second TV spot or an hour-long documentary, we can do it and not cost an arm and a leg plus your entire budget through 2017.