OUR PHILOSOPHY
Our clients
get in touch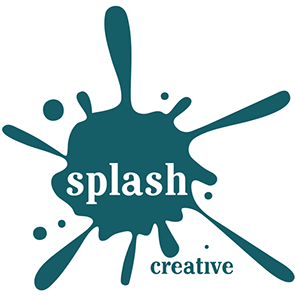 Our name explains our mission: make a lasting splash that is heard above the noise of today's marketplace. One that is real, attractive and reflects the good work our clients do. We aim to bring fresh but practical ideas that help meet the marketing and communications needs of our clients. Our knowledge of time-tested strategies combined with emerging media trends means your project or brand will resonate with today's audience.
What starts as creative thinking becomes creative design, display and communications. Collaboration is key when crafting media and branding solutions for our clients. First we get to know our clients, then we help introduce them to the rest of the marketplace. Ultimately, being creative in a meaningful way can lead to something that looks, feels and says "Look me over. Consider our view. Join our effort. Welcome to the fight."
SMALL BUSINESSES
NONPROFITS
EMERGING VENTURES
GOVERNMENT AGENCIES
(and everything in between)
We focus on creating an array of solutions that fit each of our unique clients. No one-size-fits-all approach here. We listen, we learn, then we launch. Our objective is to be your partner; our goal is your satisfaction.